Laugh Out Loud: 40 Women Humorists Celebrate Then and Now…Before We Forget
By Allia Zobel Nolan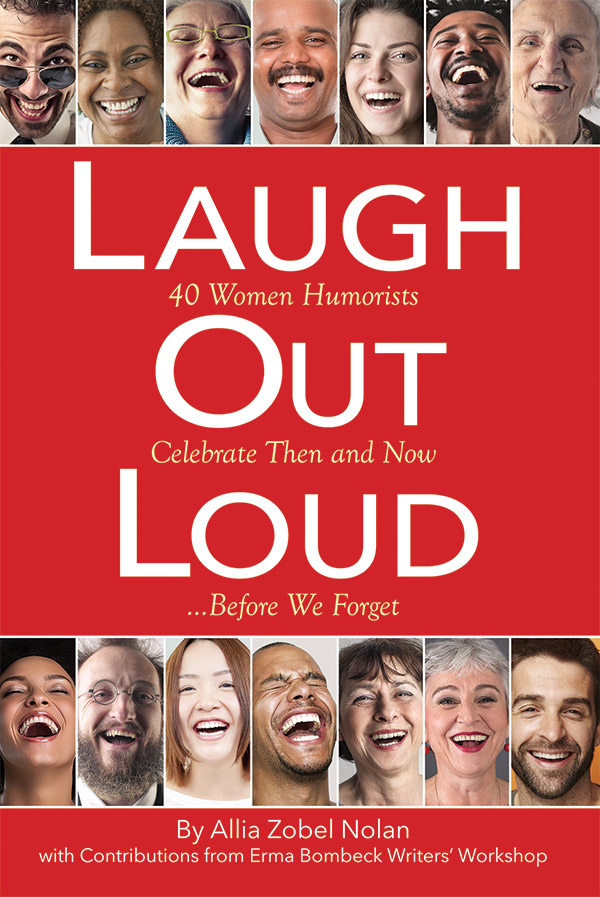 2018
282 pages
ISBN-13: 978-0692076194
ISBN-10: 0692076190
$14.99
AVAILABLE ON AMAZON IN APRIL, 2018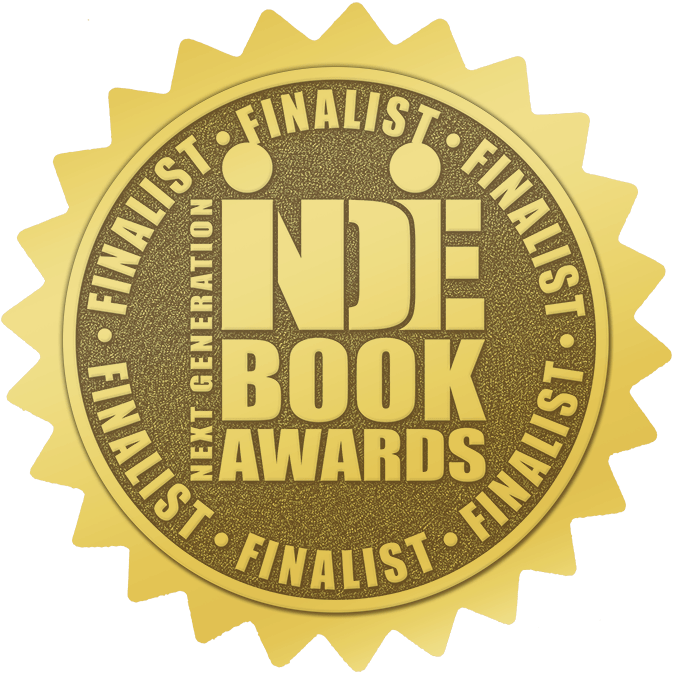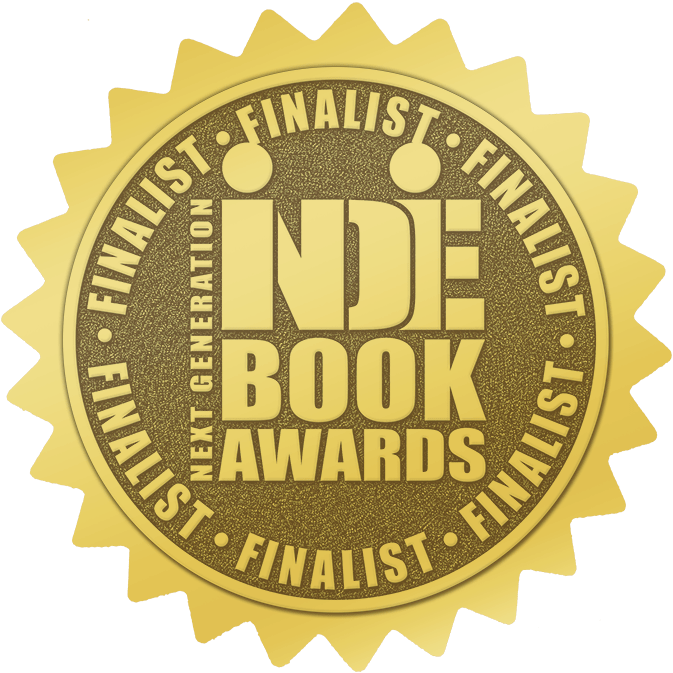 Laughter Wins Big in World's Largest NFP Writer's Competition
The anthology, Laugh Out Loud: 40 Women Humorists Celebrate Then and Now…Before We Forget, has been named one of the best indie humor books of 2019 by the world's largest not-for-profit book awards program for independent publishers and self-published authors, The Next Generation Indie Book Awards Program. Top books were named as winners and finalists in more than 70 publishing categories ranging from action/adventure to young author.
Published in 2018 by Allia Zobel Nolan in collaboration with the Erma Bombeck Writers' Workshop at the University of Dayton, the book features nostalgic, humorous coming-of-age essays from  Zobel Nolan and 40 funny women in the U.S. and Canada.
"The Erma Bombeck Writers' Workshop encourages writers to find the courage to put their words down on paper. The work of women writers in this collection is a well-deserved testament to their ability to weave funny stories in the spirit of the celebrated humorist Erma Bombeck," said Teri Rizvi, founder and director of the workshop.
"Erma Bombeck put women's humor on the map," said Nolan, a former senior editor for Reader's Digest, who has written more than 175 books herself and shepherded this book from concept to creation. "She was to housewives what Spock was to babies. She held up a mirror to her life, burst out laughing, then sat down and chronicled it for millions to enjoy. We hope this book makes readers feel the same way."
LAUGH OUT LOUD: 40 Women Humorists Celebrate Then and Now…
Before We Forget
AVAILABLE ON AMAZON IN APRIL, 2018
In Laugh Out Loud, Allia Zobel Nolan and 40 contributors from the Erma Bombeck Writers' Workshop whoop it up with reveries of life in the past lane, the days when some women teased their hair until it gave up, and dated guys who wore more jewelry than a starlet on Oscar night.
Published in association with the University of Dayton's Erma Bombeck Writers' Workshop, the book also documents what it is like to go from mood rings to menopause—including stories of an ex-husband's cremation ceremony, surviving a millennium office, and more.
"Forget the mood-altering drugs," says Allia Zobel Nolan. "Just pick up a copy of Laugh Out Loud, and be prepared to do just that."
"But," says authors Cindy Ratzlaff and Kathy Kinney, "don't read it with a mouthful of coffee."
WHAT PEOPLE ARE SAYING ABOUT LAUGH OUT LOUD:
" When I was 75, I wrote The Smartest Woman I Know. It's not about me. But after writing five bestsellers, I'm smart enough to know the recipe for living well and enjoying it more is a good laugh. In Laugh Out Loud, 40 funny ladies share their wit in a book of short, hysterical, anecdotal stories you can dip in and out of on occasion, for instance, in the recovery room after a colonoscopy, or to help quell the pain of a lip wax. It lives up to its title: you'll laugh out loud."
– Author of five bestsellers, Ilene (Gingy)
Beckerman, wrote her first book at 60: Love, Loss and What I Wore. The New York Times Book Review described it as "a gem of a book worthy of a Tiffany Box." The book became a hit Off-Broadway play.
" Want to avoid wrinkles, stay svelte, and invest smart? This book can't help. But if you're looking for an irreverent, non-soppy, laugh-until-you-gag reminder that the only way to survive and thrive in life is to hang on to your sense of humor, then Laugh Out Loud is just the ticket. Just don't read it with a mouthful of coffee."
– Kathy Kinney and Cindy Ratzlaf f, Authors, Queen of Your Own Life: The Grown-up Woman's Guide to Claiming Happiness and Getting the Life You Deserve
 "These stories will not only entertain, but also remind us that life is too short not to laugh!"
—Lisa Scottoline and Francesca Serritella,
New York Times bestselling authors of I See Life Through Rose-Colored Glasses.
SOME NICE PRESS FROM THE NORWALK HOUR, MAY 1, 2018
NPL Author Highlights Female Humorists Allia Zobel Nolan Laugh Out Loud The Norwalk Hour 050118 A1 A3

PEOPLE ARE READING LOL EVERYWHERE. SEE FOR YOURSELF.
The Joy of Being Single
Written by Allia Zobel Nolan, illustrated by Roz Chast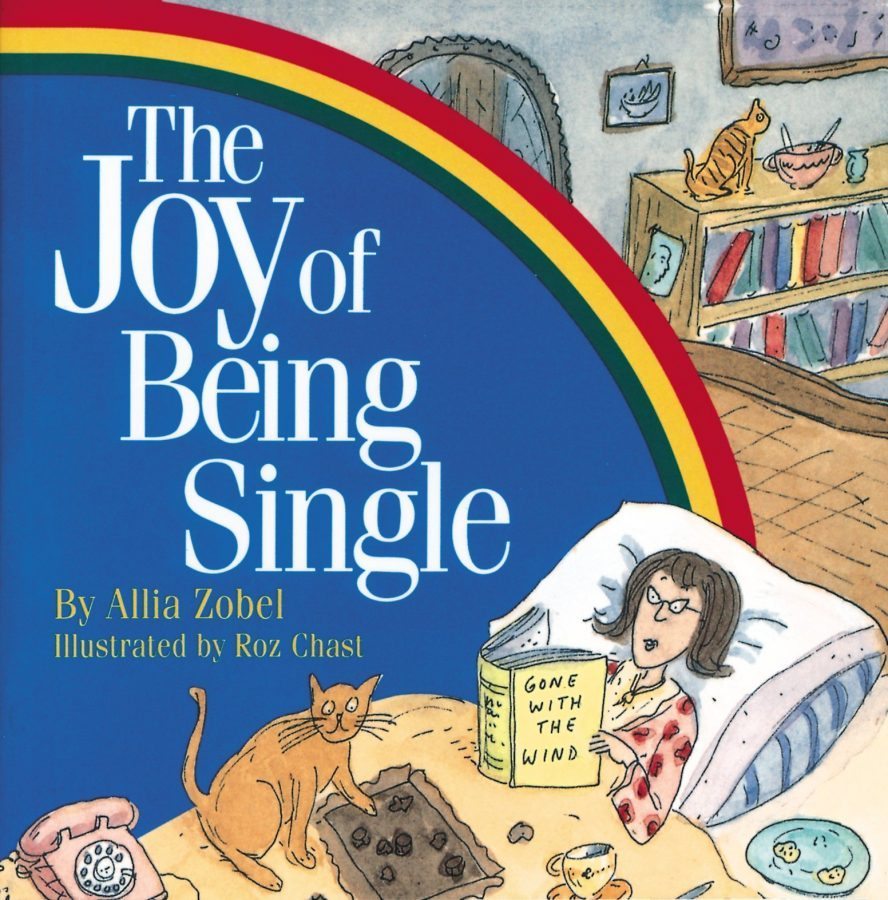 1992
Publisher: Workman Publishing
ISBN-10: 1563051249
ISBN-13: 978-1563051241
80 pages
Adults

From Amazon
From Barnes & Noble
Being single has always gotten a bad rap. It's not awful. It's always interesting. And from my point of view, it has great benefits: You can drink the last cold beer, use all the hot water, rip out anything you want from the newspaper, plus you can vacuum twice a day or not at all, sleep with your cats, eat cold pizza for breakfast and jelly beans and coke for dinner, and it doesn't matter which way the toilet tissue goes on the roll. So if you're contemplating tying the knot because Mom found a really great cocktail dress, read this book first.
The Worrywart's Prayer Book: 40 "Help-Me-Get-a-Grip God" Meditations and Prayers
Written by Allia Zobel Nolan – Recipient of Christian Reviewer's Award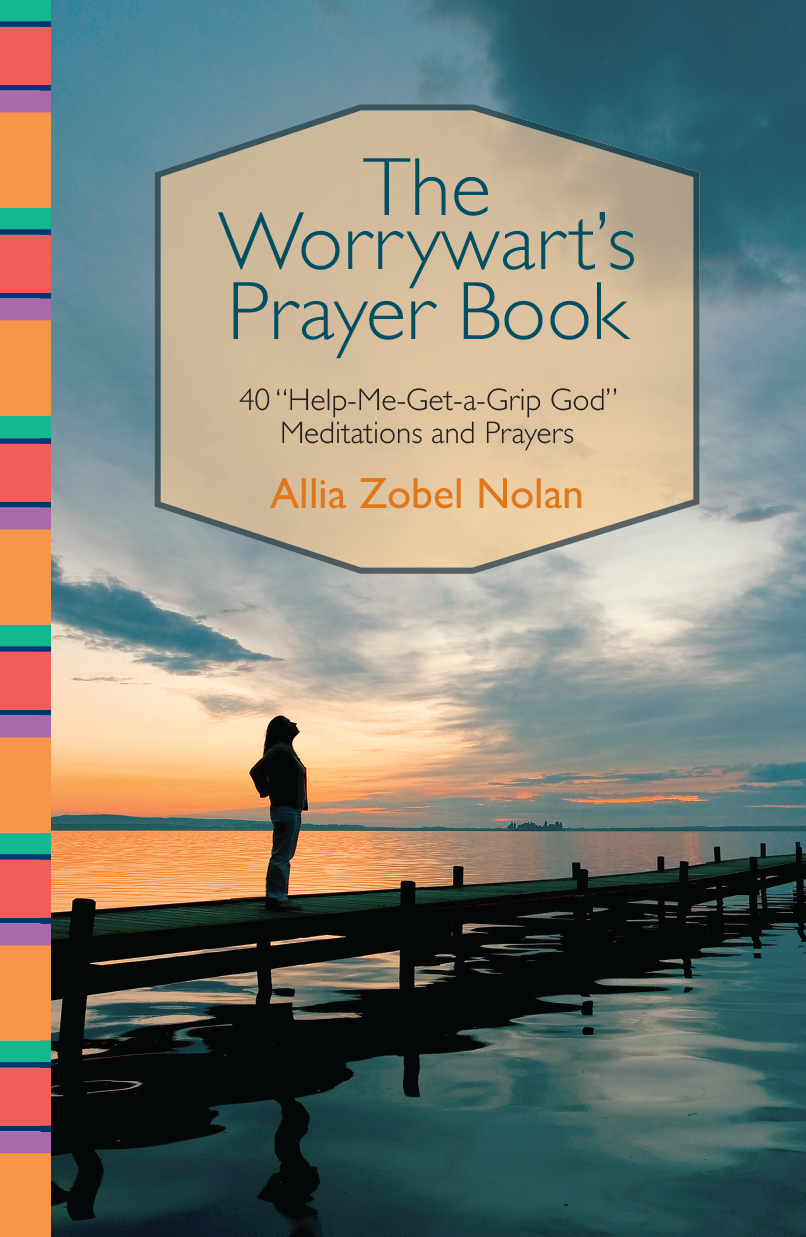 2006
236 pages
Adults
$14.99 – Buy now
Do anxieties keep you worrying over events that, nine times out of ten, never happen? Do you obsess over irons and candles and other things that need to be turned off, put out, opened, closed, switched on, filled up or emptied? Are you afraid when good things happen, bad things will follow? God can put all that behind you and this insightful book can help. It's full of "that-sounds-like-my-life" stories, Scripture, famous quotes, wisdom,and heartfelt prayers that can help you break the worry habit and enjoy a calmer, peaceful, anxiety-free life—the life God meant you to have.
What People Are Saying About Worrywart
Recipient of "2009 Best Devotional" Award from the Christian Book Reviewer,
Deena Peterson's A Peek At My Bookshelf
I RARELY do this…but this little book is so incredible…I'm PERSONALLY going to give away TWO copies on April 30th…so leave me a comment letting me know what you worry about MOST…and I'll not only pray for you, you might win a book from me!
Have you ever met an author you instantly knew was a kindred soul? That's how I felt about Allia Zobel Nolan, especially after reading this particular book!
I grew up in a worry prone household. If there wasn't something to worry about, we worried about the absence of something to worry about! In fact, we were often prone to saying "See, I worried about it, and it didn't happen. So worrying works!"
Life hasn't gotten anymore worry free as I've grown older. It seems I find more and more to worry about these days (including my 19 year old's new relationship with her new boyfriend, my 22 year old's move out of state, and my 23 year old's impending delivery of our first grandchild….and did I mention my 15 year old is finishing his first year of high school soon…??)
With the bad news coming fast and furious, it's turning many into worrywarts. Hence, the great need for Allia's book, "The Worrywart's Prayer Book". A self-confessed worrier, Allia is transparent and heart-warming in her book.
Each entry reads like a devotional, covering worries about appearance, finances, falling in love, growing older…just about anything and everything we can find to worry about, Allia covers.
One of my favorite features in "The Worrywart's Prayer Book" is Allia's extensive use of quotations and Scripture references. You might as well know, I'm a sucker for quotations! Her selections are spot on, and she makes great use of Scripture passages as well.
Each entry has a series of quotes, followed by a devotional from Allia's personal experiences with a particular worry (or someone she knows), and ending with a prayer giving that worry over to God.
Allia takes great care in the opening of her book to remind us that ridding ourselves of worry is not a one time event. We must go to God daily with our worries—sometimes even hourly (or even every second in some instances).
My life seems jam-packed with worries. Having a husband retired and pastoring full-time, being disabled and unable to work…having three young adults in my home and all the changes that life brings…no wonder some nights I can't sleep!
My prayer is that reading Allia's book, along with Scripture, will break me of my lifelong habit of worrying. I used to joke that I lettered in worrying as a high school sport, and now I give seminars in how to get the most out of worrying!
But now, I'm working at casting all my cares on the One who cares deeply for me. I'm a work in progress, but it's books like Allia's "The Worrywart's Prayer Book" that help me break the family legacy of worrying.
So, I'm giving "The Worrywart's Prayer Book" the golden bookmark for excellence in devotional writing, and voting it "Best Devotional of 2009" (even though it was published in 2006).
Don't worry about getting the book…it's still available. Look for it on Amazon.com, Christianbook.com, or your local bookstore. And check out my other reviews of Allia Zobel Nolan's writings:
Purr More, Hiss Less
The Ten Commandments for Little Ones
Noah's Notebook
Daniel's Diary (coming soon)
Happy Reading!
More Reviews:
Amanda said…
You have no idea how much I need this book! I worry way too much and am always praying for help with that. 🙂

Crazy Lady said…
I think the better question would be… what DON'T I worry about? Mom always called me a worrywart and have come to discover I suffer from severe anxiety. Through the love of my family, I've managed to bring it down to a manageable level. Usually. My favorite worry? Worrying about worrying too much. 😉 Thanks for bringing this book to my attention!
Amy

Nise' said…
I can relate to much of what you are going through in your life right now. I need this book!

Abi said…
Worry that my teenage girls will find the right mate for their life.

Robyn L said…
I could be related to you, lol. My ex dh and my now dh both have said that if I didn't have anything to worry about I'd worry about that. It is so true but I hate to admit it.
I worry about worrying being a sin;
I worry about my Mammogram showing a lump that I have to have surgery on(I've had one other one done 20 yrs. ago)
I worry about the mess in my house
I worry about work
I worry about each of my siblings and their problems
I worry about ……
This book sounds wonderful.
Just a mom said…
Oh my goodness! Even if I don't win this book, I'm definitely going to go get it 😉 My first grade teacher told me I was a "worrywart" and ever since then I have been trying to fight it. I worry about everything, of course. But lately, my biggest worry I guess has been if I'm raising my young sons the right way. I pray about it . . . so why do I keep worrying???? WOW.
Anita Yancey said…
I can relate to this book. For I have always worried about everything, since I was a small child. I grew up in a family that worried all the time. It was passed down to me. But I would love to change, maybe praying about it would help.
The Joy of Being Fifty
Written by Allia Zobel Nolan, illustrated by Roz Chast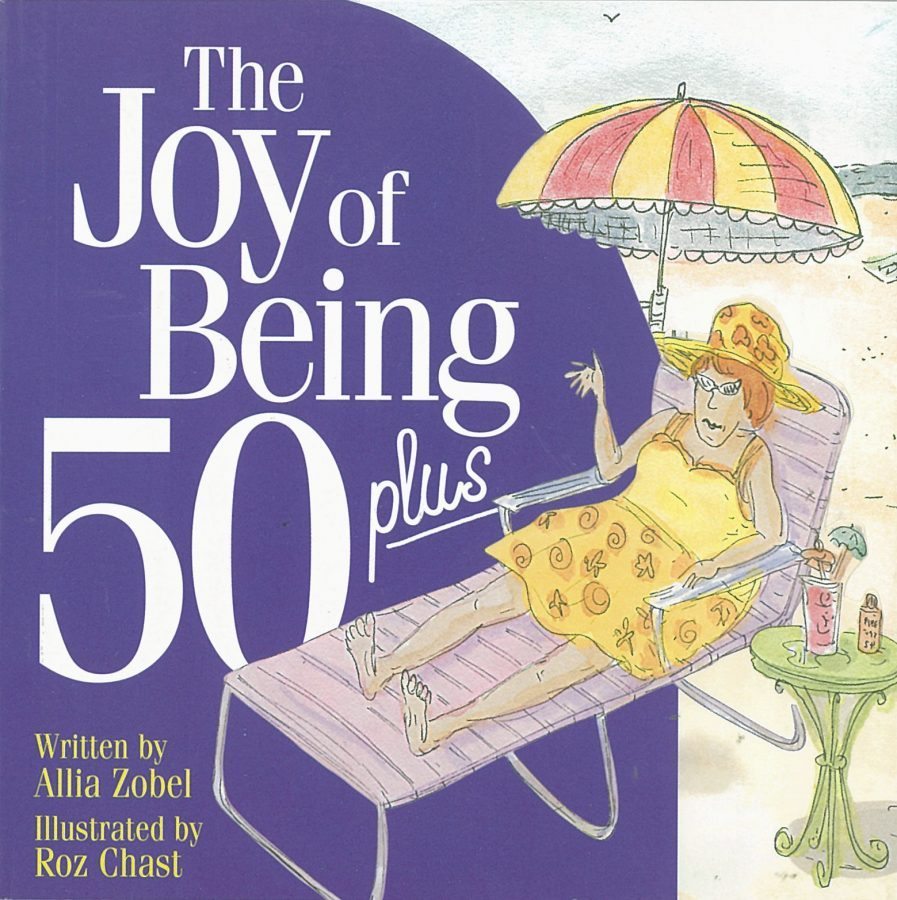 1999
Publisher: Workman Publishing
ISBN: 0-7611-1310-X
80 pages
Adults

From Amazon
From Barnes & Noble
Ohmygoodnessgracious. You've just turned fifty? How will you cope? What will you do? Actually, anything you'd like. It's time to indulge your eccentricities. Take naps with your cats. Stop waxing your bikini line. Nip at the sherry bottle often (It's for your circulation, after all). Take up ballroom dancing. Get a Harley… or a tattoo, or both. Do all the things your mother told you you couldn't do until you were old enough. And, just think: no one can tell you to grow up!!!