What I Like About You: A Book About Acceptance
E book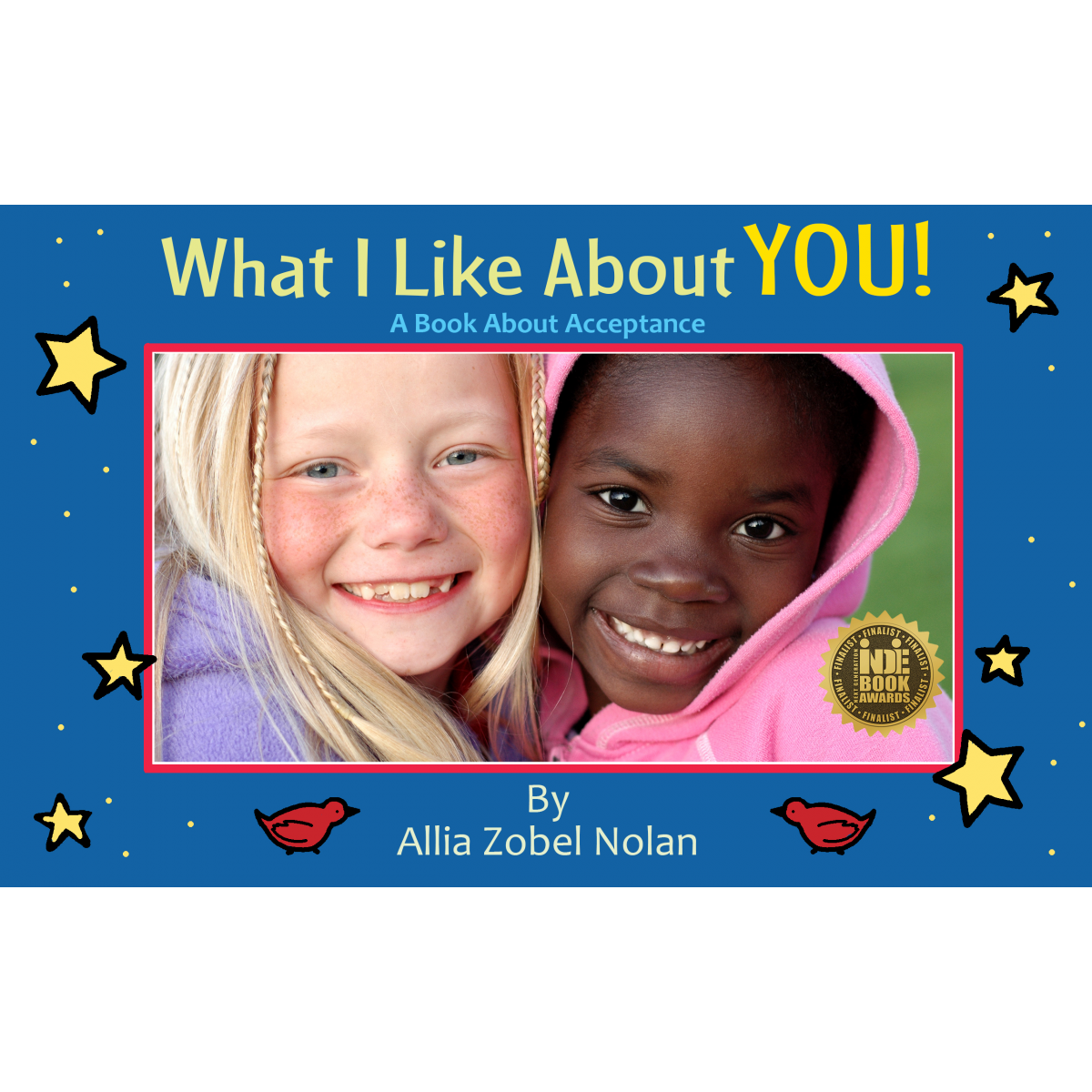 2020
ASIN: B08BGC36LD
32 pages
Ages 1-6

By Allia Zobel Nolan, Line Drawings by Mary pat Pino
With fun photos, diversity messages, and a chart for keeping track of new friends, this heartfelt book introduces children to kids who are not their mirror image, helping them understand that, though we may all look different, we are, deep down, pretty much the same. This sequel to the bestseller and Mom's Choice Award Winner, What I Like About Me, is written in kid-friendly rhyme and also includes notes to both the reader as well as parents, grandparents, and educators. The perfect tool for teaching youngsters about diversity and friendship.
"Throughout the book, kids get a chance to see children who aren't their mirror image judged by the narrator on whether they're nice, smart, funny, kind, silly, etc.," says Zobel Nolan. "This helps them understand that these attributes are not mutually exclusive to any one race or culture. Anyone can be nice, loyal, fun."
Zobel Nolan is hoping the book can be used by schools, churches, and other organizations to foster tolerance, understanding, and acceptance.
What's more, one dollar of the sale of each book will be donated to the Catherine Violet Hubbard Animal Sanctuary. Located in Newtown, Connecticut, CVH's mission is to enrich the lives of all beings by promoting compassion and acceptance through programs that honor the human-animal bond.  Learn more at: https://cvhfoundation.org/
What I Like About You: A Book about Acceptance is available on Amazon as an e-book for Kindle, iPad, and most other devices, as well as in hard and soft cover .