The Dreamy, Fishy, Happy Bible Storybook
By Allia Zobel Nolan, illustrated by Nadine Wickenden.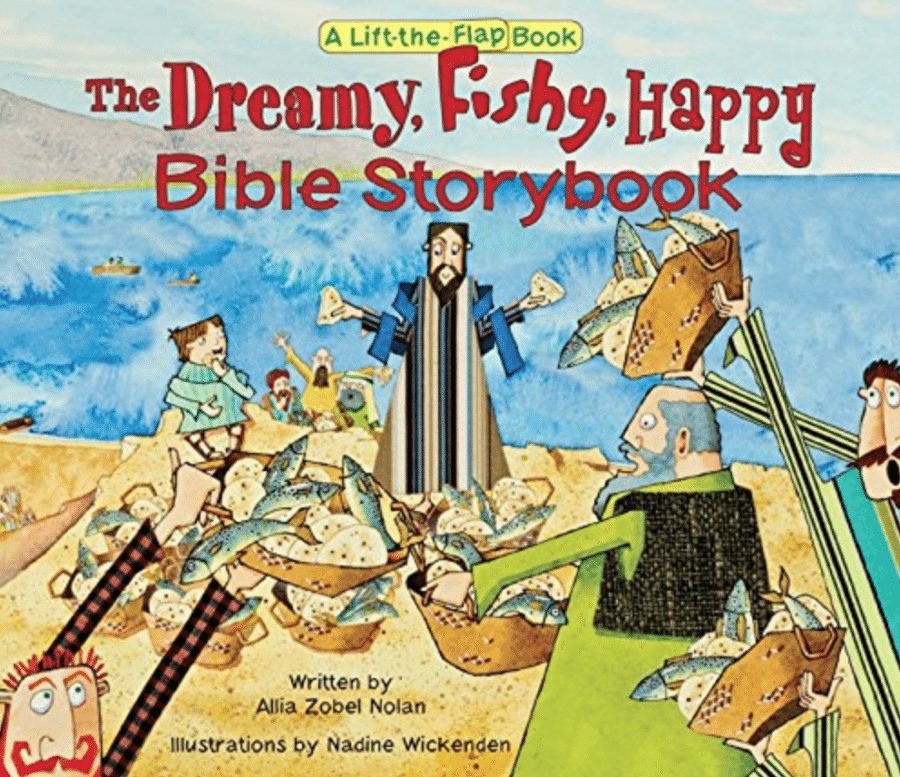 2010
Publisher: Zonderkidz
ISBN: 978-0-310-71798-0
12 pages
Ages 3 & up
Combine easy-to-read, rhymed Bible stories, fun, multi-sized flaps, and colorful, kid-friend illustrations and you have the recipe for hours of entertainment for your little one.
Children will not only learn about beloved Bible characters, but also learn the noises the animals make on Noah's ark, see the frogs jump and the flies swarm in Pharoah's palace, and experience joy when the rock is moved away and the angel announces:Jesus is risen.
The kid-friend rhymes, Scripture references and can't–stop- looking-at-them, whimsically painted, textured illustrations from noted artist, Nadine Wickenham, combine to make this book one your child will treasure for years to come.